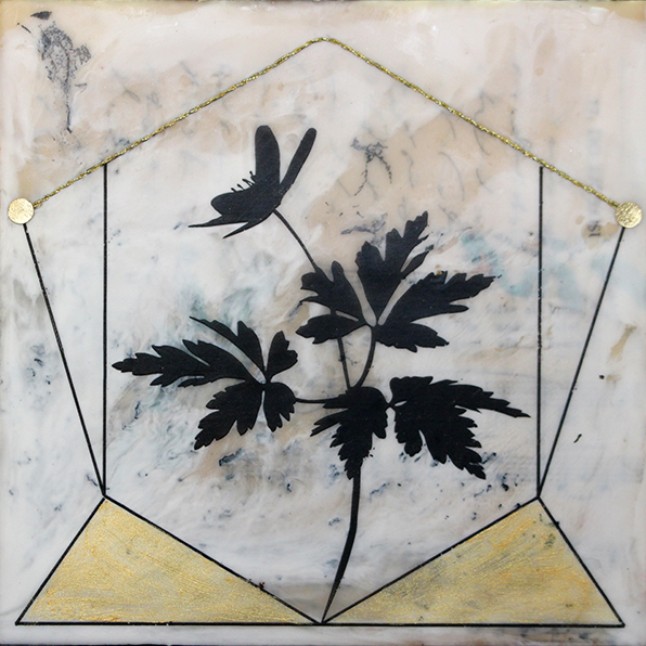 Just one more week to receive free shipping on my new book Bugs and Botanicals – The Interconnectedness of Nature For the month of October receive free shipping when you purchase a signed copy from my online store. - BONUS: if you purchase an original piece from the 50|50 series (several still available!) you will receive a FREE copy of my book!
One question I frequently get is about the titles of the pieces. Who are these people, what do the names mean? Well, each piece is named after a different botanist, naturalist or entomologist. I love combing art and science and I hope to encourage people to look up the names of the scientist to learn a little about the important contributions they made to the world.
For example the piece below is titled Richard Spruce. Spruce was one of the great Victorian botanical explorers and spent 15 years exploring the Amazon. The plants and objects collected by Spruce (mostly in Brazil) from 1849 to 1864 form an important botanical, historical and ethnological resource, and have been indexed at the Royal Botanic Gardens in London, at Trinity College Dublin, and at the University of Manchester.
Richard Spruce - 6x6 Mixed Media Encaustic - $120.00
One of the reasons I love this piece is because the design reminds me of a geometric glass terrarium.
This piece and 49 others with their scientist titles are in my book.