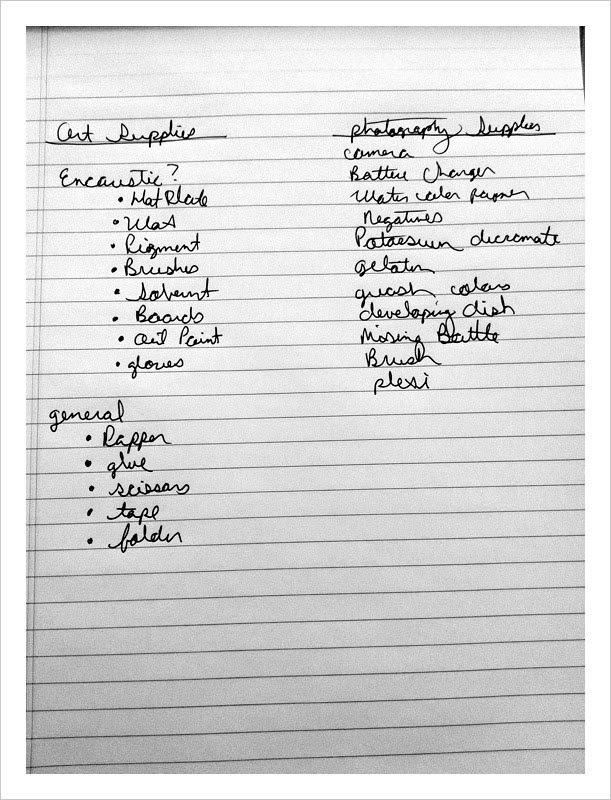 Today I am 6 weeks away from my Costa Rican Artist Residency. There are still some concerns about raising enough funds to get there but I am confident that I can do it. In addition to the kickstarter project -
www.kickstarter.com/projects/shannonamidon/costa-rican-artist-residency
- I am also selling my art and jewelry on Etsy -
www.etsy.com/shop/ShannonAmidon
- as well as a few galleries in the Bay Area.
I have been making lots of lists to ensure I will not forget anything. My mind has too many ideas and I really would like to focus on one or two that I can concentrate on during the residency. Although it is not a project based program I want to accomplish/complete something. Trying to figure out what art supplies to bring has been a challenge. It might be easier if I was an illustrator or painter and just had some tubes of paint and brushes. Being a mixed media artist comes with a lot of supplies. Also the alternative photographic processes I want to work on require special chemicals. I am currently trying to find out if I am allowed to bring them on the plane or into the country.
Keep checking back here for updates as my plan is to write a little each week leading up to and during the residency.
Remember that I only have 25 days to reach my funding goal, and I can't do it alone. So I am counting on YOU to help me spread the word about my project! Please invite your friends and family to help support this project and encourage them to share it with their friends too! Not only will you be helping an artist fulfill one of her dreams but you will also get unique artwork in return.