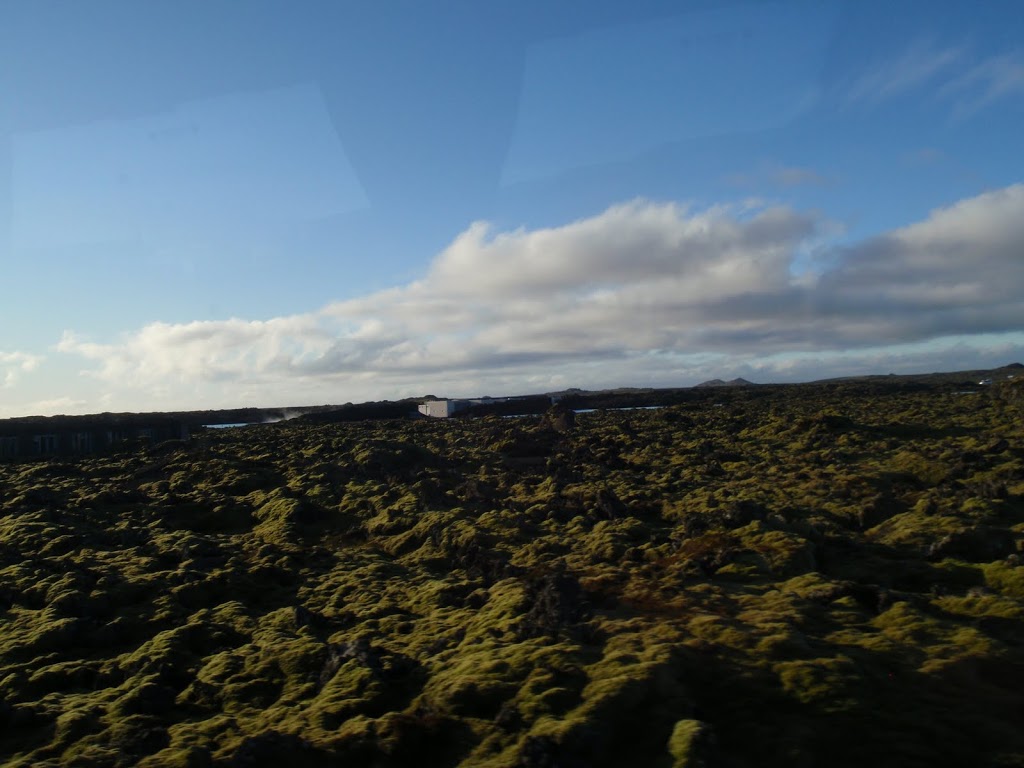 After 3 ½ days in Reykjavik I have traveled north to Siglufjördur. Here is a little recap of my time in Reykjavik. The Golden Circle tour was nice, we had a great driver/tour guide and only about 8 other people on the tour. We saw geysers, huge waterfalls, craters, the Continental divide and the Viking parliament. Let me tell you it was sooooo cold. Especially at the waterfall, with water filled winds so strong they could push you over. The Icelandic landscape is amazing though. It is so diverse, with waterfalls, geysers, lava fields, mountains and craters. I love the moss covered lava fields that go on forever.
The next day we waited for an hour outside in freezing temps for the tour bus to take us to the Blue Lagoon. Sadly they forgot about us and after we called to inquire we had to wait another 30 min. until they arrived. The Blue Lagoon was nice but not what I expected. Again it was freezing cold, literally 0c. The lagoon is suppose to be 102F so while my body was warmish (I'm not sure it was really 102) my ears and face felt like they were going to fall off. Getting out and running to the building soaking wet in my bathing suit was unbearable. But I did it and am a stronger woman for it ;) An awesome thing about Iceland is that there is never a shortage of super hot water. Water that has thawed me many times. Plus inside all of the building is nice and warm.
When we got back from the lagoon we went to the Reykjavik Art Museum and saw some great contemporary Icelandic art. Reykjavik is a beautiful city and we spent many hours just walking around and enjoying the scenery.
After dinner it was back to the apartment to pack and get ready for our plane ride to Akureyri. I tried really hard this time but we still brought so much stuff. As a mixed media artist I never know what supplies I am going to need. I brought a lot less than I did to Costa Rica but the weight still added up. I got dinged for 75 Euro for weight overage on the intercontinental flight. Contemplating shipping a bunch of stuff back rather than dealing with the airline fees.
We took a little propeller plane up North to Akureyri. Flying over Iceland was beautiful, there was so much snow. There was no snow in Reykjavik, it was just cold and rainy but there was lots of snow in Akureyri. We rented a car and headed out to Siglufjördur. It took us a little while to get on the right path, we tried to wing it but soon found out we needed to ask for directions to get us on the main road our of Akureyri. The drive to our destination in Siglufjördur was about 45 min and breathtaking. The landscape is a lot different from Reykjavik, huge snow covered mountains surrounded us and everything is covered in a blanket of white.
Later I will write all about Siglufjördur and the residency house. This post is too long already.
Lava Field
Shannon at the geysers
Icelandic Horse
Continental Divide Area
Blue Lagoon with silica mask