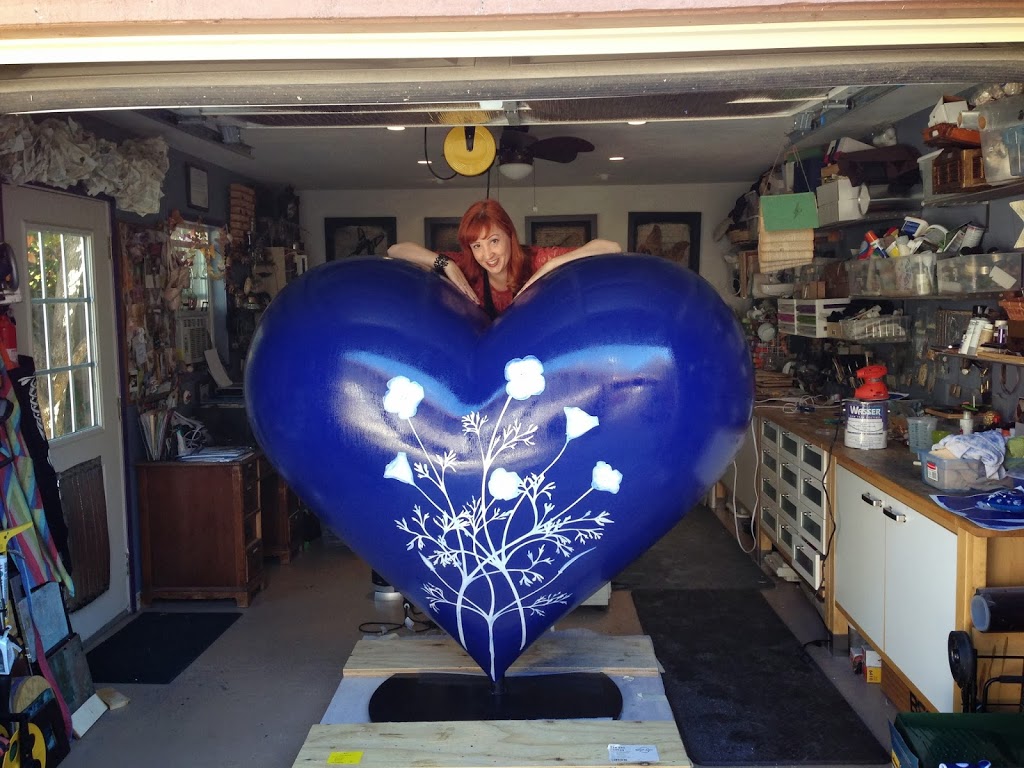 At the end of each year I like to look back and reflect on everything that has happened in my life, the successes, challenges, surprises and accomplishments.
This year has been a roller coaster of highs and lows for me. I unexpectedly lost two people that I loved very much. I took on the role of long distance caretaker for my Mother who has been very ill and in and out of the hospital all year. During this time I have also been finding my way as a new Mother. Throughout all of this I have been more creative and busy than ever, which at times can be a blessing and a curse.
One of my biggest accomplishments this year was being one of eight artists chosen to create a large, 400lb, 5ft x 6ft public art heart for SF General Hospital Foundations 2014 Hearts and Heroes. It was a wonderful and challenging process that I really enjoyed. There will be a big fundraiser in Feb and I should I find out where my heart will be placed. You can read more about my heart on the post below.
Another wonderful opportunity I had this year was to mentor two middle school students through the SPARK program. Spark is a national nonprofit that provides life-changing apprenticeships to youth from disadvantaged communities. Each student is paired with a mentor in a career filed they are interested in. My students Brian and Yalitza were amazing, creative, open minded and taught me as much as I taught them. I look forward to working with SPARK again in the future.
In 2013 I also participated in 8 group art exhibits, Silicon Valley Open Studios, taught 6 different art workshops and created a monthly art salon where local artist meet to discuss, share and support each other's art careers.
I am looking forward to beginning 2014 in Joshua Tree where I will unplug, reflect, relax and look at the stars. I want to thank everyone for all of your support, love and encouragement this past year. I am excited about a new year full of possibilities, adventures and joy.